We are glad to announce that we are the Partner of the Week in the #TYThursday program with the CCSD Engagement Unit.
Thank you, we are honored for being of support to our community!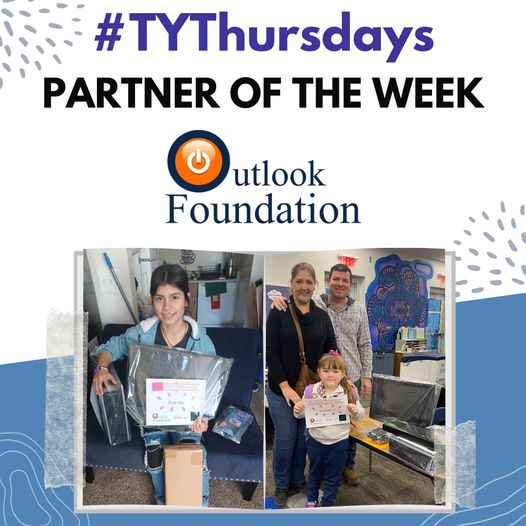 The Outlook Foundation believes a computer can change a life. We are so excited to announce them as our Partner of the Week
#TYThursdays
!
.
.
For young students, a computer can give them access to a world of information and opportunity that can change their lives and prepare them to compete in today's economy. The Outlook Foundation is a non-profit organization that will provide under-resourced children and military families with computers. In the right hands, a computer can change and transform lives for the better.
.
.