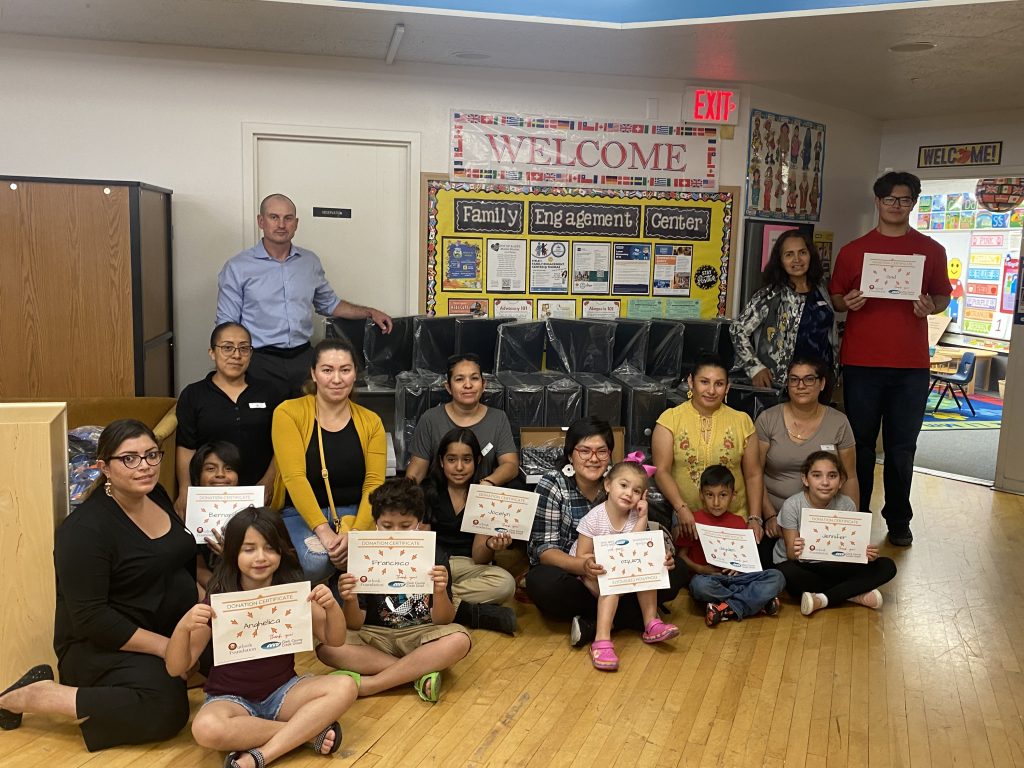 In collaboration with the Clark County School District and the Community and Family Engagement team, the Outlook Foundation has been able to reach 20 families in need.
This is a great opportunity to serve the community!
These kids are ready for a great school year with a new tool in their pocket to enhance their learning experience and opening new opportunities!
Check out the photos of the recipients.